Canyonleigh First Responders – a volunteer service essential for the community
Since 2011 Canyonleigh First Responders (CFR- a section of the New South Wales SES) have attended over 250 call-outs to assist community members with medical assistance, including support for numerous air evacuations. They have attended calls in all weather, at all times of the day and night and have traversed dirt tracks and paddocks. As a community, Canyonleigh has a reliance on this essential service. Having a CFR unit within the community provides a sense of reassurance, knowing that trained help is close at hand during a medical emergency.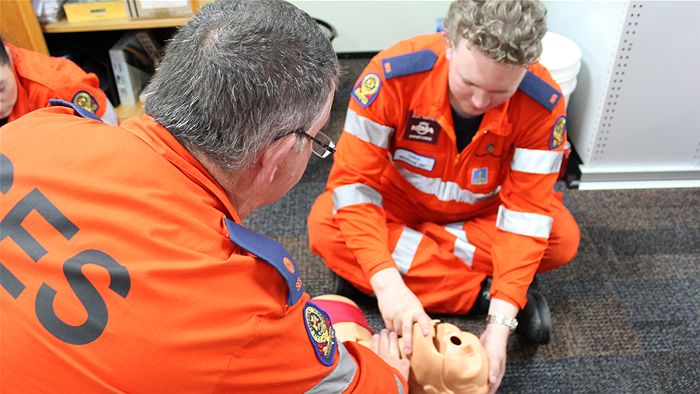 The CFR welcomes new members and, should viable membership in this vital service drop, it could be withdrawn. The consequences? No emergency medical assistance until an ambulance arrives from Bowral or medevac helicopter. From dialling 000, this could be a gap of 45 minutes or more. In most instances, the CFR can respond in around 15 minutes or less. That time-difference can make or break the patient's chances in a worst-case scenario.
If you do decide to volunteer for this critical and worthwhile service, here's your pathway: after you register with SES to become a member (and go through the usual checks), here's the training schedule:
Self-led online eLearning, plus face-to-face training at either:
Five x Tuesday evening sessions of 1.5 hours, or one Saturday from 9am to 4pm
Then you train with NSW Ambulance:
Self-led online eLearning, plus face-to-face training over three weekends (Friday, Saturday, Sunday) with a 10-week break between the training weekend.
After the first weekend of training, you will be allowed to attend callouts with a qualified member.
The NSW Ambulance training's foundation is the same as a normal first aid course, but it is enhanced so that you have increased confidence to apply the first aid skills and to allow the safe administration of a small number of drugs and oxygen.
There are no set rosters or minimum number of hours of availability for members. We give what we can. Each weekend we simply update our availability for the coming week in an online calendar. If there is inadequate member coverage at any time (we need a minimum of two members), the unit goes offline for that time.
CFR is urgently seeking new recruits able to commit to a very fulfilling opportunity to make a real difference in the Canyonleigh community. Volunteers will learn new skills and be a member of a professional and dedicated team. CFR averages between one and two call outs each month and has the satisfaction of knowing that the treatment they provide ahead of an ambulance could just prove the difference in a patient's well being and future.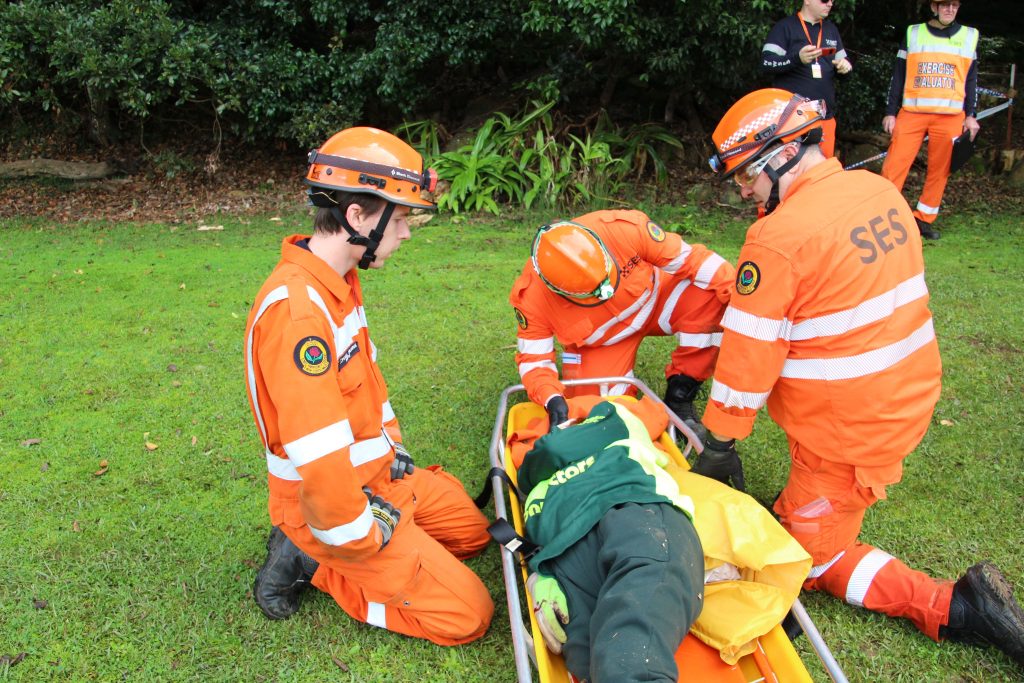 The CFR is not asking too much of your time and will work in with your priorities. We have RFS members who have joined the CFR, but we need other members of Canyonleigh to step-up and support the community. While we never hope it happens to you, imagine what it would be like if you had to dial 000 for an ambulance, then had to wait 45 minutes or more for an ambulance to arrive?
ARE YOU INTERESTED?
Speak with a Canyonleigh CFR Member. Call Koos Kruger on 0422 690 115 or mail Koos at andries.kruger@member.ses.nsw.gov.au